In your opinion why did the Hansen Family Remix buffet receive the Red Dot Award in 2011? Perhaps simply because this buffet with a vintage look and Scandinavian spirit reminds us of the retro style of the 50's. It is also the quality of this piece of furniture that is exceptional: Made of solid oak, it is handmade with attention to detail.
Hansen Family Remix: A Scandinavian buffet with a retro style from the 50's
For the record, the facades of the drawers of this Remix buffet are directly inspired by the hull of Scandinavian boats created in the 1940s: the "Folkboat". In addition to giving a unique personality to this piece of furniture, they are very practical in everyday life because they allow to open the drawers easily.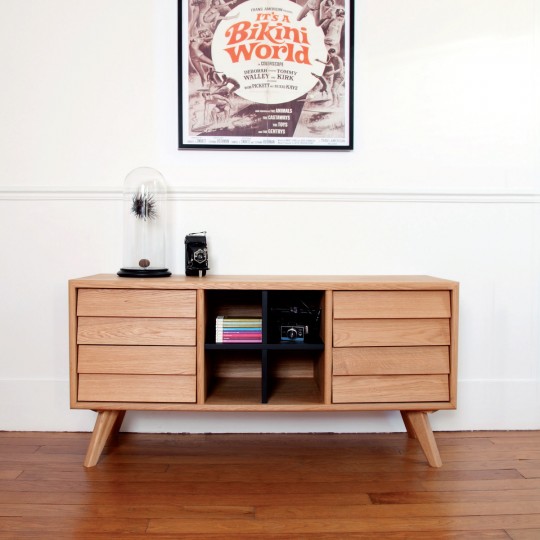 Note also the unique detail of the cross in color formed by the shelves in lacquered medium of the locker in the center of the buffet. They are also available in different colors to match with your interior decoration. For my part, my favorite is turquoise blue which is both sober and retro.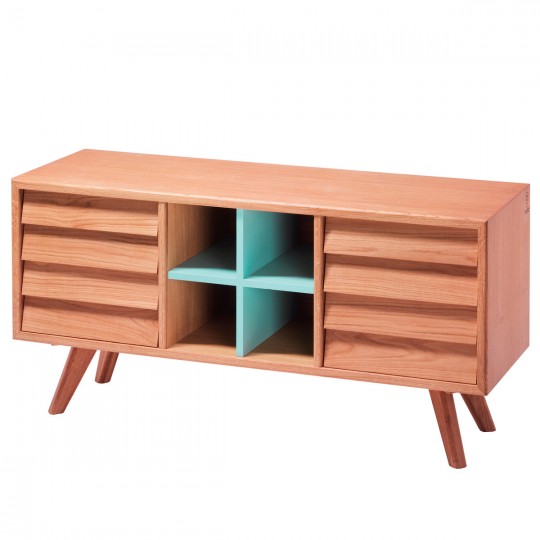 History of The Hansen Family
Born of the history of a Scandinavian family of carpenters, designers and architects, the company "The Hansen Family" directed by Gesa Hansen combines vintage inspiration, revisited archives and contemporary design. Each piece is unique, manufactured according to a traditional and traditional know-how, valuing the raw essence of noble materials such as oak and walnut. Production is respectful of the environment, thus affirming the label's commitment to a sustainable development approach. The wood is carefully selected in a certified forest. The trees are selected by hand for each piece of furniture made to order!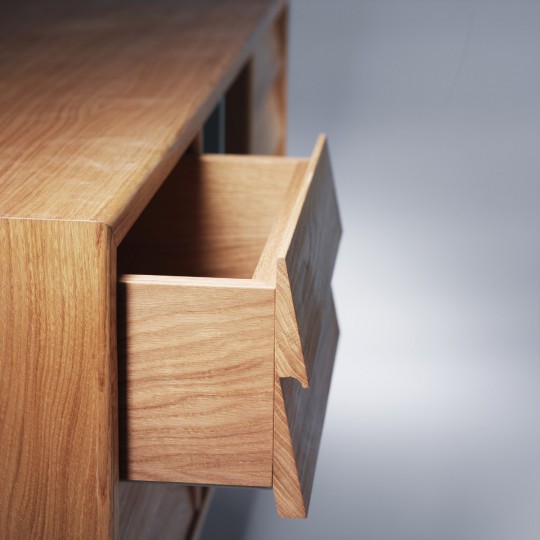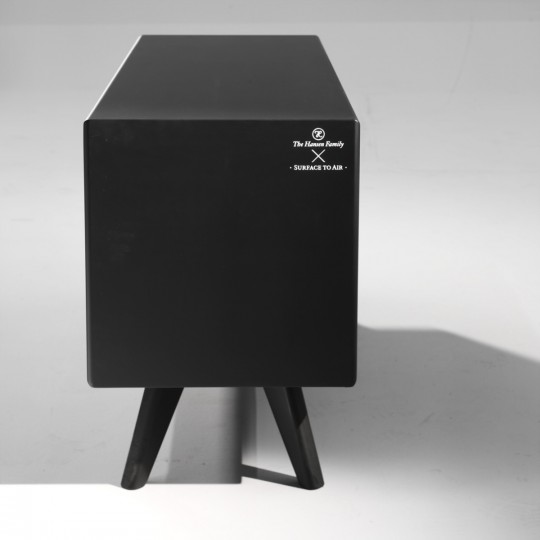 A few technical details about the Remix buffet
Product type: Buffet

Color: Turquoise, Light Wood

Material: Solid oak from certified forest – Shelves in matt lacquered medium

Dimensions: L 135 cm x Prof 45 cm x H 67 cm

Features: 4 drawers in total (2 drawers on each side) + 4 colored lockers in the center – Crafted by hand – Red Dot Award 2011
Where to buy this Buffet Remix Hansen Family?
About Made in design priced at 2,090 euros.