A nice dining table with clean lines that smell natural wood. This is already a good starting point, but the Confidens table from 1382 offers, in addition, an integrated storage space composed of a colored box that cleverly hides under its shelf by a secret trapdoor. This is useful for storing some cutlery and other valuables.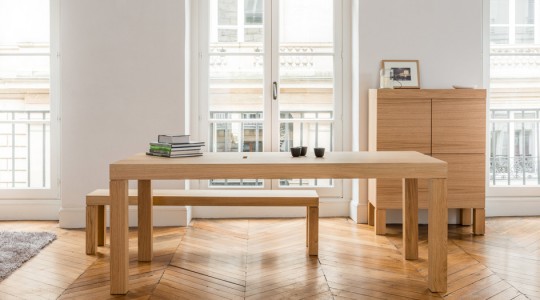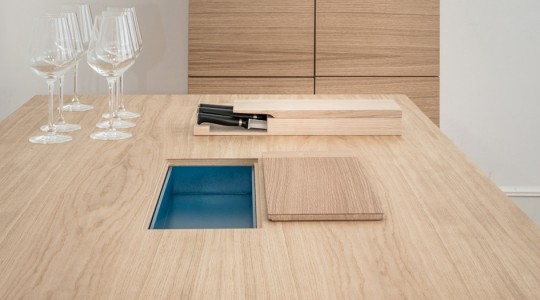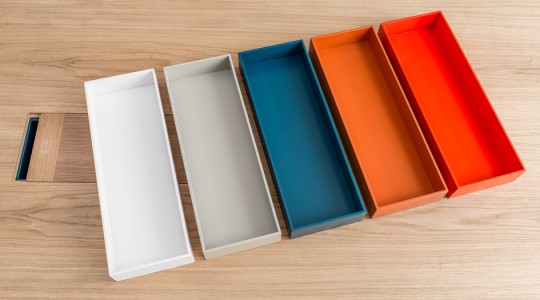 The most attentive of you will also have noted the care taken to the finishes of the solid wooden feet worked, that I said carved with a particular care. Magnificent.
Note that the tray is available in 2 versions: Oak or walnut veneer with an ultra matte finish. In addition, this dining table exists in 2 lengths: 195 and 150 cm.
Oh yes, the last detail, but it is important when you like to look after the color harmonies at home (Follow my gaze): The cabinet that is stored under the table top is available in 5 colors: White, Blue, Gray, Orange or Red.
Well, you know everything. Ah no, there is still one detail …
Where to buy this Oak or Walnut Confidens Dining Table?