Want to do a little improvised football game in your apartment? (Yes yes, I know there are cravings that can not be explained) So, if I propose you to transform your living room into a football field without planting lawn in your home, does it connect you? Yes, then, you absolutely need this table in the form of football goal signed JAN. Rigorously indispensable for any self-respecting ball fan.
A tip: Always hunt fragile objects before the kick-off. Otherwise your little part of futchibol may run short when returning to the house of Madame. I say that I say nothing.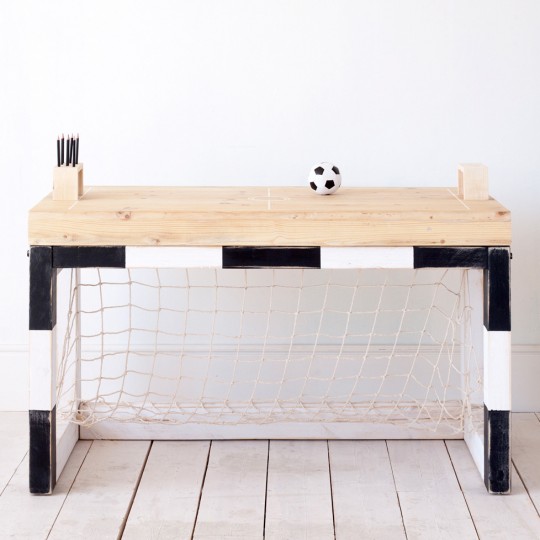 The table football goal: JAN table black and White
The detail that kills: Not only does this table have all the attributes of genuine football cages with poles and net, but in addition its wooden tray is marked with the layout of a soccer field. Gooooooal!
It should also be noted that the JAN table is entirely made by hand with eco-responsible processes.